ABOUT PACT
The Philadelphia Alliance for Capital and Technologies (PACT) is the hub for business growth and innovation in the Philadelphia region. Committed to fostering capital accessibility, nurturing exceptional talent, and promoting regional deal flow, we prioritize inclusivity and equity for all founders. And, with the inclusion of our programs Mentor Connect and Apprenti PHL, PACT works to empower entrepreneurs from start-up to expansion.
Join us in shaping a vibrant, equitable business ecosystem - Be part of the PACT difference.
We value the participation of companies like yours and hope you will take full advantage of PACT's programs, services, and initiatives.
PACT programs, events, and conferences create opportunities designed to position your company and you for success.
Powered by Phorum
SaaS Series
Technology Executives Roundtable (TER) Series
Tech Series
Specialty Series
Life Sciences Roundtable
Healthcare Series
WE CONNECT
PACT MEMBERS
AROUND
WE CONNECT
PACT MEMBERS
THROUGH
DELIVERING VALUE FOR PACT MEMBERS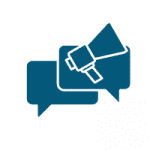 MARKETING & VISIBILITY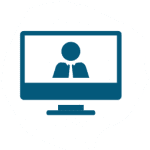 CONTENT & THOUGHT LEADERSHIP
CURATED CONNECTIONS
PACT COMMUNITY
In-person and virtual networking at PACT events; curated one-to-one connections via PACT staff.
Member Directory and Info Hub: heightened visibility with customized brand listing, sponsored push notifications.
Member Directory and Info Hub: heightened connectivity with business matchmaking, meeting scheduling, and message boards.
PACT CONTENT
40+ events annually, including online event experiences with networking interactivity.
Advisory board participation to drive program content.
Custom event-related content through PACT digital marketing channels.
Leverage event webcast recordings and clips for your own use.
Customize your listing in our online Member Directory and Info Hub.
Leverage PACT marketing channels with cover stories and member spotlights posted to PACT's website, social media channels and in PACT Times.
Distribute press releases through the monthly PACT Times, reaching more than 9,000 business leaders in Greater Philadelphia and beyond.
PACT partners with various regional organizations to develop strategic and innovative initiatives that encourage entrepreneurial growth in Greater Philadelphia:
Legislative Initiatives
Regional Marketing
Workforce Development
Benchmarking Studies
Regional Reports
PACT's Charitable Foundation advances the next generation of innovators.
NEW MEMBER BENEFITS FOR 2021
PACT has partnered with Exude, Inc., an insurance and human capital consulting firm, to create an innovative employee benefits solution that will allow you to fund best in class benefit offerings.
Tailored for companies of at least 40 employees, our solution offers BIGGER and BETTER benefits that were not previously accessible for smaller companies.
An employee benefits program of this caliber will allow you to compete for talent with some of the largest tech across the country.
Learn more about PACT Solution Builder.
We are now offering our members the ability to participate in the 2021 Racial Literacy Institute, produced and provided by Lion's Story, FREE of charge.
Lion's Story is a Philadelphia company using the research of Dr. Howard C. Stevenson of the University of Pennsylvania to teach racial literacy and develop social justice leaders.
Empower yourself and employees to learn skills and gain tools to build a culture of #equity and #inclusion. This is not a substitute for DEI training. This is a differentiated, personalized experience.
Get more info about Lion's Story.
Annual program that targets the rising stars of our professional advisor and investor members
Gathers regularly throughout the year for programming on networking, leadership communication, and professional branding
Provides connectivity for your next-gen leaders to their peers in the PACT network
Learn more about the Next-Gen Leadership Program.