InstaMed's 12th Annual Trends in Healthcare Payments Report Reveals 87% of Consumers Were Surprised by a Medical Bill in 2021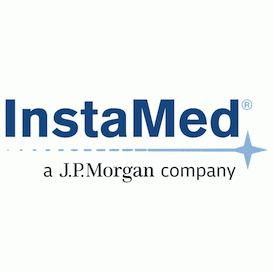 Findings examine how changes brought on by the pandemic, increased conversations about social determinants of health (SDOH) and a demand for price transparency are driving the demand for digital in healthcare payments
PHILADELPHIA – (March 24, 2022) – InstaMed, a J.P. Morgan company, today released the Trends in Healthcare Payments Twelfth Annual Report – highlighting trends from the major industry stakeholders: consumers, providers and payers. The report delves into the financial toll that the COVID-19 pandemic has had on the healthcare ecosystem. Those realities have shed light on the need for providers and payers to prioritize and accelerate improvements to their payment processes.
Survey results in the report reflect a growing disconnect between perception and reality for consumers in healthcare payments.
Price transparency: 87% of consumers were surprised by a medical bill in 2021, while only 21% of providers prioritize price transparency for patients.
Paper dominates: 70% of consumers receive medical bills via mail, but only 9% of consumers want to pay that bill with a paper check. 1 in 4 consumers ended a transaction for a medical bill because they couldn't pay with a credit or debit card.
Loyalty impacts: 74% of millennial consumers would switch providers for a better healthcare payments experience, yet 39% of providers still believe billing and collection efforts have no impact on the patient experience.
The ongoing pandemic and the steep growth in digital experiences and payments across industries has influenced perceptions within the healthcare industry.
Consumers want online payments: 90% of consumers pay recurring bills online, and 87% of consumers want to make all of their healthcare payments in one place.
Providers want free EFT: 87% of providers prefer EFT without fees, while only 10% preferred checks, and only 1% preferred EFT with fees from payers.
Payers prioritize member experience: 86% of payers prioritize member engagement in 2022, while 87% of payers think members are likely to recommend their health plans.
"The last two years of the COVID-19 pandemic have presented many challenges to the healthcare industry," said Bill Marvin, Managing Director and Head of J.P. Morgan Healthcare Payments and CEO of InstaMed. "The trends and stakeholder sentiments that we are seeing are unlike anything we have seen throughout the history of this report. Most importantly, these trends and sentiments offer hope and progress for the healthcare payments experience, yet we continue to maintain our view that the healthcare payments industry is ripe with opportunities for innovation, digitization and scale."
The Trends in Healthcare Payments Twelfth Annual Report highlights quantitative data derived from $460 billion in healthcare payments processed on the InstaMed platform and also features qualitative, proprietary, independently-gathered survey data from consumers, providers and payers nationwide. The report is available for download, free of charge, at www.instamed.com/trends along with registration for the webinar InstaMed will be hosting to explore the report's data on Thursday, March 31st at 1:00 PM ET.
About InstaMed
InstaMed, a J.P. Morgan company, is part of the firm's Healthcare Payments business that supports clients across the Corporate and Investment Bank, Commercial Bank and Chase Business Bank. J.P. Morgan Healthcare Payments has integrated InstaMed's solutions to deliver an end-to-end suite of payments, treasury, and banking solutions to healthcare organizations of all sizes. InstaMed powers a better healthcare payments experience and connects consumers, providers and payers for every healthcare payment transaction. InstaMed's patented, private cloud-based technology securely transforms healthcare payments by driving electronic transactions, processing payments and moving healthcare data seamlessly, and improving consumer satisfaction. Consumers, providers and payers benefit from InstaMed's exclusive focus on healthcare, integration into any healthcare IT system, robust analytics and proven scale.
Media Contact:
Tom Testa
Anderson Interactive
(617) 872-0184
tom@andersoni.com