Ben Maisano has joined Tendo as SVP, Head of Strategy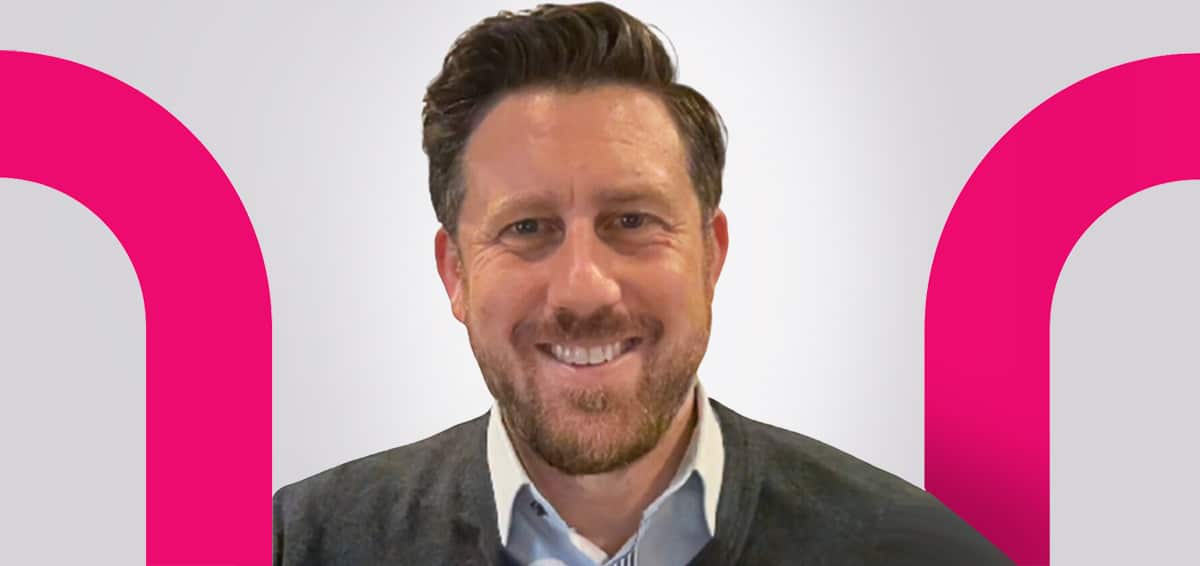 by Tendo | Mar 10, 2023
We are pleased to announce that Ben Maisano has joined Tendo as SVP, Head of Strategy.
Ben comes to us with a rich history in healthcare and innovation, most recently as the Chief Digital and Innovation Officer at Atlantic Health. There, Ben led the digital roadmap, virtual care & remote monitoring platform and ops, and software engineering teams. In addition, he founded the Atlantic Venture Studio to foster a culture of innovation and experimentation that delivers world-class user experiences and improved clinical outcomes through partnerships, co-development, investing, and mentorship for startups.
Ben previously worked at Mount Sinai Health System in NYC as Chief Technical Officer and head of application engineering for consumer digital and cloud strategy. There, he built a team and platform that created a differentiated digital front door that significantly improved patient access and navigation within the health system. The team also launched a B2B2C concierge health platform for large employers to use in the New York area as a health benefit.
Ben previously was co-founder and CTO of SchoolCare, a pediatric platform connecting schools, families, and pediatric providers. SchoolCare's unified health record and clinical EMR were used by 4,000+ schools covering 4MM+ health records across 38 states with 18 HIE integrations. SchoolCare also administered millions of vaccines to K-12 students, physician exams, and launched chronic condition monitoring programs for 100k+ patients.
We're excited for Ben to bring his high-energy entrepreneurial spirit and innate curiosity to Tendo, where he will help drive our overall company strategy. We had a chance to ask Ben a few questions about his vision for Tendo and for healthcare transformation.
Tendo: Why is the patient experience critical to healthcare organizations from a consumer perspective as well as part of a long-term strategy?
Ben: Consumers expectations are higher than ever and new asymmetric competition gives them more options at the top of the funnel in lower-acuity needs. Convenience drives loyalty these days; the patient experience must start digital and offer guided journeys every step of the way.
Health is daily, and health is longitudinal. Sickness is a team sport to overcome. Putting all these needs together it's paramount that health systems put a strategic platform in place that's architected for scaling personalized, well coordinated care.
Tendo: Is it possible to successfully reconcile all the technologies in healthcare—from EMRs to digital front door options?
Ben: Probably not, and everyone I talk to is hoping for more consolidation and maturity. You have to make an effort to keep up on awareness and pattern recognition. To cut through the noise, health system leaders should ask key questions that flush out the tourists and identify the true platforms they can grow with, consolidate workflows on to, and where roadmaps are deeply informed by health system operators. It's a space where craftsmanship matters. If we shopped for cars by looking at the fact sheet they would all look similar with 4 doors, 4 wheels, road certified, etc. You need to understand the company DNA, the depth of the product vision, and also test drive.
Tendo: How can health systems and tech companies partner together successfully?
Ben: Having gone through many build vs buy vs partner scenarios at Mt. Sinai and Atlantic Health, I've developed a good framework for this and seen the hybrid partnership approach work best. Health systems with great quality care should only be "building" at the care delivery model level as composers and leveraging platforms like Tendo for technology capabilities and speed of execution. The strategic customer model works really well if systems can co-design workflows and tech companies can productize that. Table stakes is clinically relevant content and seamless ecosystem integration, so it is a true partnership with both sides contributing.
Tendo: Can you speak to the radical collaboration of tech and health systems that you bring to Tendo?
Ben: My career has afforded me a wide variety of experiences from the largest national payvider, to ground zero digital tech startups, to leading digital strategy at health systems. I was always intrigued by the assets health systems had, and with some infused startup-mojo how they could re-think leveraging those. True north should be the patient and clinician experiences and outcomes, so the closer you are to that daily operation, the more real it is for you, and better products and ROI will be realized. Designing the Atlantic Venture Studio that co-built, mentored startups, invested, and accelerated innovation was a very rewarding and promising model. Fostering curiosity and learnings by engineering, good experimentation with tight iteration cycles was such an Aha! moment for people. You realize how quickly you can make major impacts if you get everyone in the same boat rowing in the same direction with cross-functional, small empowered teams.
Tendo: Why are health system leaders joining health tech companies and startups?
Ben: Productizing ideas for broader impact, quick decision making, and flat collaborative environments are some great characteristics of startups. Digital health companies know how to experiment and iterate really well, which I see as fundamental to innovation. Health systems are service organizations, they have to be. Name me a startup that operates 24 hrs a day, 365 days a year, responses to 911 calls at any moment, deals with walkins for any issue, and has people's lives in their hands daily – it doesn't exist. Health systems in-clinic technology and servicing of acute sick-care is actually fairly good. If we want to evolve to proactive "health-care" and outcomes we need to combine this understanding of service organizations with product DNA for great experience, quality and cost controls outside the clinic. Being able to take the real world learnings and help bring that to many health systems vs one that is usually regional is very exciting.
Tendo: How can health systems and vendors combine forces for success?
Ben: In Short, think BIG, act incrementally, with a bias for action and experimentation.
Align on a shared strategic vision of the future, like "relationship based medicine that is proactive, longitudinal, and coordinated". Then design the ideal care journeys as if they were day one of healthcare on earth, uninhibited by supply limits, current system baggage, and misaligned incentives. Then use data to validate and build a robust plan of execution across clinical, ops, and financial dimensions. As the data focuses your digital transformation, ask the hard questions, then prioritize and sequence properly for small wins. Identify what mountains there are to climb, then go climb those mountains together with technology as an enabler.
A warm Tendo welcome to Ben Maisano! We can't wait to see where he takes us.
Originally posted on Tendo's website.